Radio Studio Hire for radio DJ presenter shows 'live' guest contributors to programmes and Voice Over recording studio too.
I provide live & recorded broadcast services, superb for podcasting and other audio visual broadcast productions. I use better than ISDN Digital 'live' high quality broadcast links via Source Connect. Great for broadcast interviews 'up the line' & 'live' broadcast shows. All with BT Infinity super fast broadband. Personal service in the Weald of Kent for Broadcast Studio Hire. 365x247
Voice over artists can record showreel demos with scripts provided. Also help with DJ prep material too. All payments made before studio hire date. Tea & Coffee for all guests, it's a personal service.
Studio is equipt with a 1000/1000 gigabit internet connection with ultra low latency.

I use better than ISDN broadcast links. (with up to 320k with talkback) The Source Connect links are free and included in the stated hourly price. Should end user studios not have accounts for either, I provide broadcast links for them. End studio users will need the Chrome web browser for 'in take'. The radio studio rent includes my services as BBC trained staff Producer & Studio Manager & CBC Radio & TV Producer. The studio is also good for film TV video shoots.
Need a broadcast radio studio for a programme guest, voice over or DJ studio hire to record a show or demo ? Yes? then contact Radio Studio Hire here in the Weald of Kent, 25 mins from London. 2 trains per hour from Central London. Our broadcast studio hire is good for DJs, Voice artists and with technical operator and producer. Complete broadcast services also for remote - outside broadcast solutions too.
"As used by SKY TV News, BBC Network Radio, CBC (Canada) BBC Radio 5, BBC Radio 4, Cyber Hot Hits DAB London, BBC Radio Kent, BBC Radio Cambridge, LBC talk radio (London), TalkSport, BBC News, Solar Radio, CNN. We regularly supply SKY TV with radio feeds"
Travel Links
Hot road links to M25, M20, M2
London Gatwick: 45 mins
London Heathrow: 50 mins
Folkestone/Dover: 35 mins
Ashford International Euro Star: 20 mins, Paris 4 hours.
World famous Leeds Castle & Sissinghurst Castles both 10 minutes away by road.
We're based in Staplehurst Media Village Kent UK on the A229, 8 miles south of county town Maidstone Kent. Good overnight accommodation close to our studio too.
Great parking at our studio. See Google map below.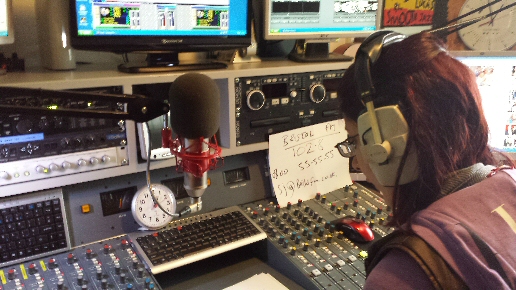 "Christmas and booked to promote Taylor's Port on 11 radio stations down-the-line from central London. Suddenly the studio went out of business.I then found Radio Studio Hire on the Internet. They confirmed instantly. Thoroughly professional with clinking wine bottles for sound effects."
Andrew Jones
Wine Journalist
Kiki Kendrick Actress
(from BBC's 'The Office')
"Thanks for the studio v/o guys and short notice too - hassle free 2 hours
Thanks Kiki K"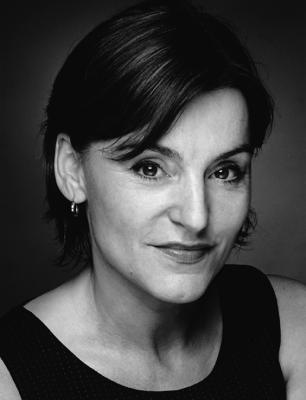 What People say About Us
I was very impressed with the recording session yesterday. It all went very smoothly, extremely quick, efficient and professional and the result sounds absolutely perfect.
I'm currently working on various video projects for some bigger clients and will probably get back to you at a later state for some other recordings if that's okay.
Thanks and best wishes,
Sabrina Godden
Dear Rod,
Thank you very much for sending the files so quickly and thanks again for the great job, and the superb sound quality.
I didn´t knew the service before – but it works great – It was almost like having Alan at our recording suite (except that I couldn´t see him).
I really appreciate your help.
Hope to hear you again some day.
Greetings from Stuttgart
Frank Muller
CEO
Innspot.de
"I'm happy to recommend this studio hire service for Radio Showreels. I recorded a demo with Radio Studio Hire.com and was given some great support and creative production ideas for the radio showreel. Great coffee too. Thanks to a super producer.
Karen Zehr
Hi Rod,
Had to write to says cheers for the super service and producer help in putting my new music series together for Radio London. Great atmosphere and Radio Studio Hire go the extra length. Thank Angie for the Teas :)
Gary Owen
Radio London
Hey Rod,
great service many thanks for the early start.
David Wilder
BBC World Service
Dear Rod,
Many thanks for your production help & studio, the audio brochure comes out in August. See you again.
Gaynor Smith
This studio was super for feeding news during the Tonbridge Bullion raid. Super service for 36hrs, feeding ITN and Nationals. Also Kent flooding #BBC News #ITN
David Reatter
"Radio Studio Hire is a fantastic place to work. Very often the environment of a studio puts pressure on a presenter to "get in Get out" Rod Lucas and the studio allow time to think, concentrate and perform, Knowing that the experience of Rod and the fantastic quality of the equipment will provide the best possible results"
Kind Regards
Alan Thorpe
Voice Artist Kent